Abbreviated set of slides from the lecture here

Full length lecture:

Space Center Lecture Series, 2010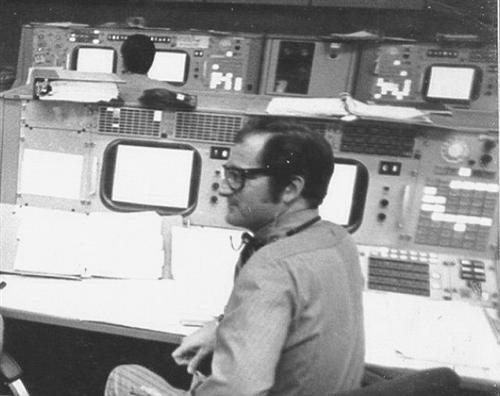 Sy Liebergot, former Apollo EECOM Flight Controller will guide us through the unfolding failure of the Apollo 13 cryogenic oxygen tank explosion. Sy was there, at his Mission Control console, and relates the details of the explosion as they really happened, using the actual real-time data on his EECOM console screens in Mission Control. He will show you "how the data played."

Sy will be available after the lecture for a special book signing. $20/book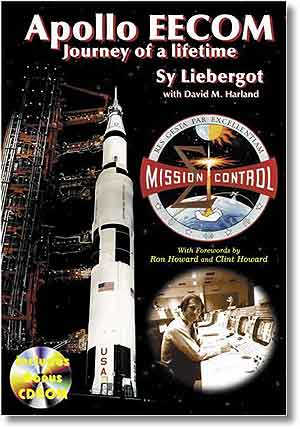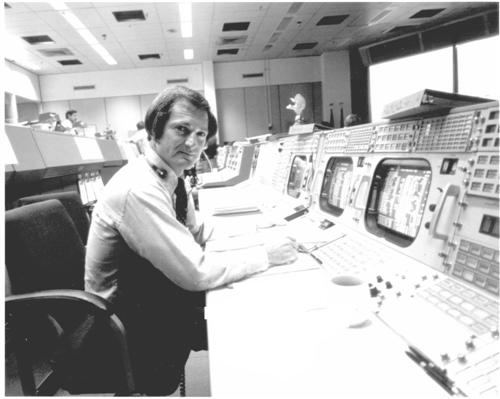 As EECOM in Mission Control on Apollo 13, Sy was at the focal point of the crisis when the spacecraft oxygen tank exploded, to which he will speak. He has advised and contributed to several books concerning Apollo 13 including the movie, Apollo 13. As part of the Apollo 13 operations team, Sy was awarded the Presidential Medal of Freedom. He has also received the NASA Commendation Award for his leadership role in the Apollo- Soyuz Test Project international space mission. He directed the design and fabrication of the astronaut neutral buoyancy trainers for the International Space Station (ISS).
Sy's autobiography, Apollo EECOM: Journey of A Lifetime, takes us through his life and experiences in Mission Control during the Apollo Program. Books will be on sale before nad after the lecture with a book signing after the lecture.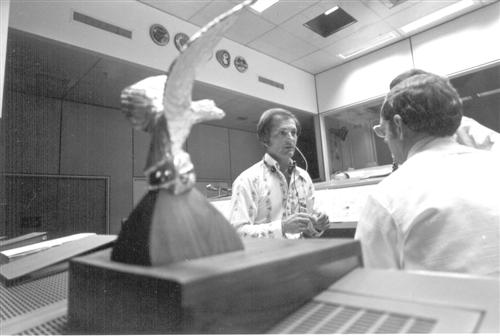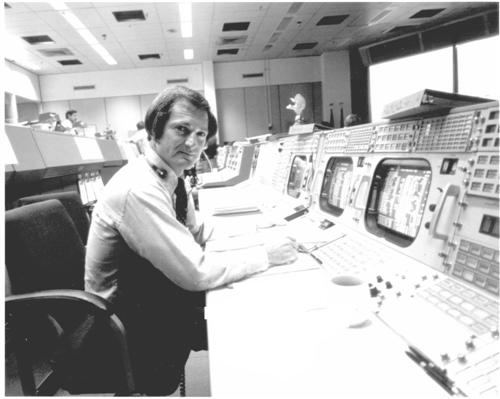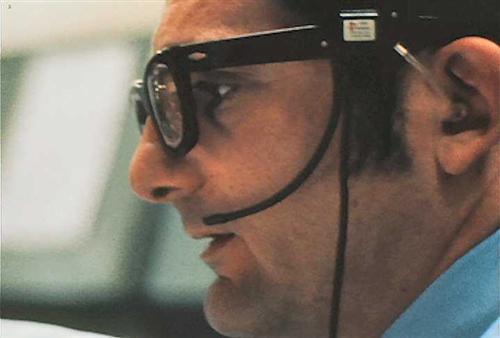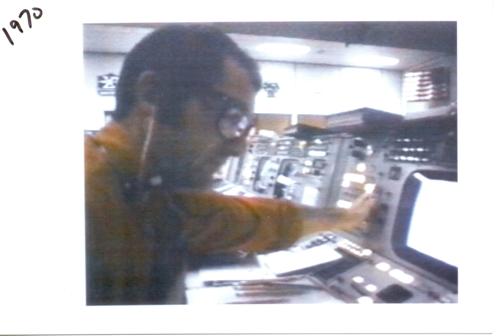 In 2004 he came to the realization that he is one of a very small group of private individuals who are engaged in what can euphemistically be called "space knowledge preservation."  It is sobering to know that most of his peers are both retired and scattered or have passed awayquickly dwindling the number of authentic Apollo era participants. Sadly, as time passes, the opportunities to interact personally with those few remaining individuals who were privileged to directly participate in the "grand adventure" are dwindling as we grow older.
He's the only Mission Control flight controller, especially from the Apollo era, who is out speaking to the public and who has written a book about his life experiences in and out of Mission Control.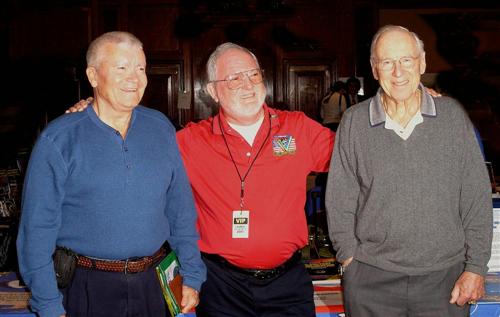 As always, the lecture is FREE and open to the public, though seating can be limited, please RSVP





We hope to keep our lectures free and are now accepting donations in any amount via PayPal.
T-shirts and onesies for sale!
100% of the proceeds are donated to the lecture series for future talks.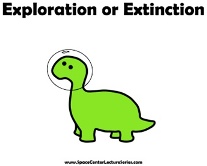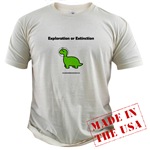 Design inspired by:
"If the dinosaurs explored space, they would still be alive today." -Dr. Don Pettit
"Since hazards from asteroids and comets must apply to inhabited planets all over the Galaxy, if there are such, intelligent beings everywhere will have to unify their home worlds politically, leave their planets, and move to small nearby worlds around.  Their eventual choice, as ours, is spaceflight or extinction." -Dr. Carl Sagan